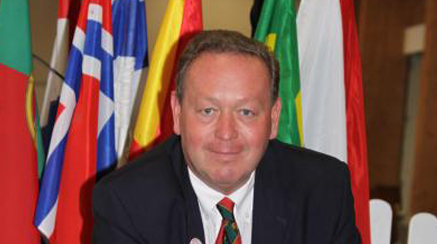 On behalf of the Austrian Kennel Club (ÖKV), I would like to invite you to the European Dog Show and Austrian Winner in Wels / Austria. These shows will take place at the Exhibition Centre Wels from 14th to 16th June 2019.
Wels is located in the geograpical and cultural centre of Europe, is perfectly connected to the international motorway and railway network and is also situated nearby the International Airport Linz Hörsching. Look forward to the historical old town of Wels and to the world famous recognized Austrian hospitality.
The exhibition centre is located in the middle of Wels and offers enough space for this large event with 65,000 m² of hall space and 4,500 parking places.
I would like to invite you warmly to attend this cynological festival - be it as a dog exhibitor, official, judge or visitor. Your cynological expectations will be fullfilled by the European Dog Show in Wels without any doubt.
Come to Wels / Austria in June 2019 and celebrate with us 110 years anniversary Austrian Kennel Club (ÖKV) and make these shows part of your holiday in Austria. Register your dog, present it and spent plaesent hours among likeminded dog lovers.
The Austrian Kennel Club (ÖKV) is looking forward to your visit!
Dr. Michael Kreiner
ÖKV Präsident